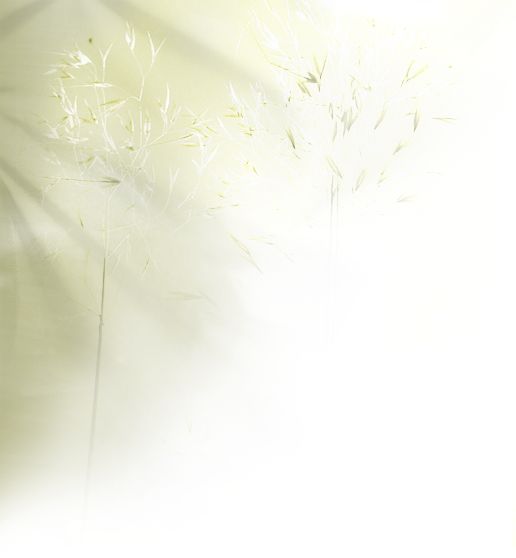 Vegetable Beef Soup is a full flavored soup that just warms you up on those cool days. It's hardy, brothy and just makes your lunch or dinner a pleasure. Our version is cooked in a crock pot and gives you  plenty of veggies as well as tender beef. A tremendous amount of taste with Mama's Grill'n Rub gives this soup a wonderful aromatic flavor without all the salt. Add in a fragrant Bouquet Garni and soups on… The average Vegetable Beef soup starts out at 650 mg of sodium and quickly grows to well over one thousand if you get it in a can. Salt soup anyone !!!  Our Home Style Soup is 173 mg's of sodium with a rich taste of the beef and veggies. No matter what the weather is you will enjoy the rich broth and the hardy vegetables that make this soup a welcome home sign on your front door… 

Home Style Vegetable Beef Soup

In A Crock Pot

Serving's: 6

Per Serving: - Calories 284; Sodium 228 mg; 

Fat 9g; Protein 23 g; Carbohydrate 23g; 

Cholesterol 49 mg; Dietary fiber 3g

Home Style Vegetable Beef Soup

In A Crock Pot

Click the movie reel to view or download 

(Power Point Presentation)

A step by step cooking presentation.

Enjoy, 


From Our Unsalted Heart To Yours...
Prepare Mama's Grill'n Rub -( for cook' n the beef )

Prepare Bouquet Garni - ( for maki'n soup) - Penzeys Spices make a wonderful Bouquet Garni.                                                                                                                               If your not able to locate a bottle, here is Mama's version to help make a great soup..

Note: see Ingredients for good sources of hard to find items.

The ingredients listed for this recipe have been chosen to help lower the sodium content of your final dish. 

This will help you with a heart healthy life style.


The UnSalted Heart

 Healthy Food with Great Taste

Recipes Designed To Help Lower Your Sodium For Life

A Heart Healthy Life Style

Rinse Beef under cool water then pat dry with a paper towel. Cut beef into small pieces trimming off all excess fat.

Chop Onion, Garlic into slices, Cut Carrots into 1" rounds, Celery into ½" pieces, Zucchini into ½" rounds and Potatoes into 1" pieces.

Cut Italian peppers into ½" rounds or Red bell pepper into 1" pieces.

Place a skillet on the stove and pour in Extra Virgin Olive Oil. Heat to medium. Place onions in skillet add No-salt seasoning and saute for 3 minutes. Add beef, sprinkle with Grill'n Rub and saute until browned, about 3 minutes. Place cooked onions & beef into crock pot.

In the same skillet add Veggies: Celery, Carrots, Italian Pepper, Zucchini. Squirt with olive oil spray and sprinkle with no salt seasoning. Using a spatula scrape the bottom of the skillet and loosen up all of the Yummies and mix in to the veggies while cooking. 

Yummies are what is created by cooking meat in a hot skillet. 

They are on the bottom of the skillet and add a tremendous amount of flavor to your dish

Cook veggies for 2 minutes. (just long enough to incorporate the flavors left in the pan from the beef). Place Veggies into the crock pot.

Add: Potatoes, Water, Diced Tomatoes, Red Wine, Bay Leaves, Bouquet Garni, place the lid on and turn the Crock Pot on to high.

Let the Crock pot / Slow Cooker  Cook for 6 to 7 hours

Note: Your can also cook on low for 10 to12 hours. (Cooking time should fit to your individual schedule)

Remove lid. Add Apple Cider Vinegar then cook for 1 hour more.

Serve & Enjoy

You can also make this great soup in a large pot on the stove. 

Using the same directions, place it all into a pot, cover with a lid and cook for 2 hours on low. 

You will have a wonderful soup for dinner…

Mama Carol's Grill'n Rub

1 Teaspoon each of:

Thyme, Cayenne Pepper, Black Pepper, Cumin,

Smoked Paprika, Granulated Garlic, Granulated Onion, Chili Powder, Brown Sugar, Dry Mustard, No-Salt Seasoning (Kirkland)

Mix all ingredients in a bowl to blend. You can also use a coffee / spice grinder to make a better balanced rub. Sprinkle on all of your favorite Grill'n recipes… and store the rest for next time.

Bouquet Garni Seasoning

1 ½ tsp :Dill Weed, 

1 Tbsp each of: Basil, Marjoram, Oregano, Rosemary, Sage, Savory, Tarragon, Thyme

2 Tbsp: Parsley

Place each into a spice / coffee grinder to create a season blend. 

And save the rest for next time…

Home Style Vegetable Beef Soup

In A Crock Pot

Recipe by

Tony & Carol LeDonne

It's important to prepare all of your ingredients before you start to cook. 

Do all of your chopping, grating and pre-measuring, and you will have a great meal that is easy to make.

Beef Chuck Steak

Mama's Grill'n Rub

Extra Virgin Olive Oil

Olive Oil Spray

Onion – chopped

Garlic – chopped

Italian Pepper or ½ Red Bell Pepper 

Zucchini – cut into ½" rounds

Carrots – cut into ½" rounds

Celery Ribs – cut into ½" pieces

Russet Potatoes - 1" pieces

Diced Tomatoes - no salt added

Water

Red Wine

No-Salt Seasoning (Kirkland)

Bouquet Garni-(Penzeys)

Bay Leaves - Whole

Sea Salt

Ground Black Pepper

Apple Cider Vinegar

- pound

- Tbsp

- Tbsp

- squirt

- med

- cloves

- med

- large

- med

- stalks

- med

- 28 oz can

- cups   

- cup

- tsp

- tsp

- small

- tsp

- tsp

- Tbsp