Roasted Turkey Stock is a flavorful addition to recipes that call for broth or stock. It's rich in flavor, low in sodium and impossible to find most of the time in the stores. Especially a low sodium version. It is so simple to make. All you need is a large pot, left over turkey carcass, water and a few spices and you will create magic in your own kitchen. The stock you make can be used for soups, gravy, stews and just about any other recipe you want to add a moist flavor too.

Turkey Stock - Roasted  -  Yield: 8 cups

Per Cup: - Calories 54; Sodium 41 mg;

Fat 1/2 g; Protein 2 g; Carbohydrate 14g;

Cholesterol 0 mg; Dietary fiber 4g

Enjoy,


From Our Unsalted Heart To Yours...
1 

  - Roasted
16

  - cups
2

   - large
2

   - large
2

   - large
1

   - bunch
1   

- Tbsp
2

   - tsp
The ingredients listed for this recipe have been chosen to help lower the sodium content of your final dish.

This will help you with a heart healthy life style.

It's important to prepare all of your ingredients before you start to cook.

Do all of your chopping, grating and pre-measuring, and you will have a great meal that is easy to make.

Turkey Carcass

Cold Water

Celery Ribs - cut into 2" pieces

Carrots - cut into 2" pieces

Onions (with peel) - quartered

Fresh Flat Leaf Parsley

Peppercorns

Dried Thyme

Place a large pot on the stove. Add the roasted turkey carcass, water, celery, carrots. onion, parsley, peppercorns and dried thyme. Bring to a boil over high heat, reduce heat and simmer for 3 to 4 hours, (simmer meaning small bubbles at the top of water) stirring every once and a while.  Make sure to check water level so that the turkey carcass is covered. You want the stock to have a rich color and flavor. After the stock has simmered for 4 hours strain it through a fine mesh strainer or through a cheesecloth. Pick through and pull out any meat that may be on the bones or in the strainer,  set aside. Discard bones and veggies. Refrigerate stock, covered, for several hours or overnight. Once cold, skim off the solidified fat.

Your stock is now ready to use in all of your favorite recipes - Soup, gravy, stuffing, etc. Stock can also be frozen for later use.

Note: If you don't have a roasted turkey carcass, you can use a combination of turkey pieces such as legs, wings, backs and necks to use in making your stock, by roasting them first and then following stock instructions.

Healthy Food with Great Taste

Recipes Designed To Help Lower Your Sodium For Life

A Heart Healthy Life Style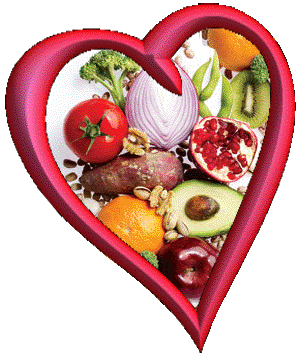 Turkey Stock - Roasted

Recipe by 

Tony LeDonne