Shepherd's Pie is a traditional method for using leftover roasted meats and using mashed potato as a quick pie crust. There have been many versions using many different kinds of  meats or fowl. Our version is based on a healthy tradition with plenty of flavor and just a touch of salt. Most of the recipe's start off at 600mg of sodium and climb from there. A dish of the people, using roasted turkey, vegetables and potatoes with only 317mg of sodium and allot of hearty flavor to go around...

Roasted Turkey Shepherds Pie  -  Serving's:  8

Per Serving: - Calories 306; Sodium 317mg;

Fat 12g; Protein 17g; Carbohydrate 34g;

Cholesterol 42mg; Dietary fiber 5mg.

1

2

1/2

2

2

1

2

2

1

4

2

2

1

1/2

1/2

1/2

2

1/2

3

1/2

1/2

pound

pounds

cup

large

large

cup

whole

large

medium

medium

cups

Tbsp

Tbsp

tsp

tsp

tsp

Tbsp

tsp

Tbsp

cup

tsp

Roasted Turkey - cut in bite size pieces

Potatoes - quartered

Peas

Carrot - sliced into 1/2 " pieces

Zucchini - sliced into 1/2" pieces

Cauliflower - bite size pieces

Corn on the Cob - kernels removed

Celery Stalks - sliced into  1/2" pieces

Onion - bite size pieces

Garlic Cloves - sliced

Chicken Broth - low sodium

Wondra Flour

No Salt Seasoning -(Costco)

Thyme

Sage

Red Pepper Flakes

Extra Virgin Olive Oil

Black Pepper

Un-Salted Butter

Low Fat or Almond Milk

Sea Salt

Roasted Turkey,  You can use the breast, leg, or thigh, which ever part of the turkey you enjoy.  To roast the turkey, season with sage, no-salt seasoning, black pepper and a little thyme. Place the seasoned turkey in a baking dish, cover with foil and roast in the oven at 350 degrees for 30 minutes. Once done cut the turkey into bite size pieces and set aside till needed.

Place quartered potatoes in a pot and cover with water. Bring water to a boil and cook for approximately 12 minutes until the potatoes are fork tender. Drain the water leaving only the potatoes in the pot and place back on a low heat till the water has completely evaporated. Mash the potatoes and add the butter, milk, sea salt and a large pinch of black pepper. Set aside till needed.

In a large skillet, place olive oil & red pepper flakes. Heat oil on medium for 2 minutes than add the onion and cook till translucent, about 5 minutes. Add the garlic, carrots,cauliflower, zucchini , celery, no-salt seasoning, thyme, black pepper and sage. Cook for 10 minutes turning every couple of minutes till done.  Vegetables should be firm not mushy. Add roasted turkey to mix.

Add the peas, corn & chicken stock and bring to a light boil. Place wondra flour in a small bowl with 1/4 cup of water and mix well.  Add to mixture and bring back to a boil and cook stirring till the mix becomes thickened. About 3 minutes.

In a large glass baking dish, place all of the turkey and vegetables.  Place all of the mashed potatoes on top of the mix and sprinkle with a little black pepper. Cover with foil & bake at 350 degrees in the oven covered for 45 minutes.

Let stand for 10 minutes to cool. Serve with your favorite Salad...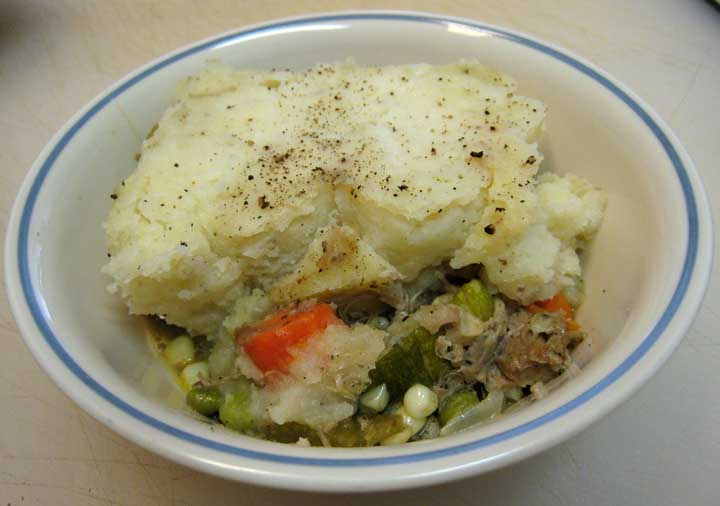 Enjoy,


From Our Unsalted Heart To Yours...
Healthy Food with Great Taste

Recipes Designed To Help Lower Your Sodium For Life

A Heart Healthy Life Style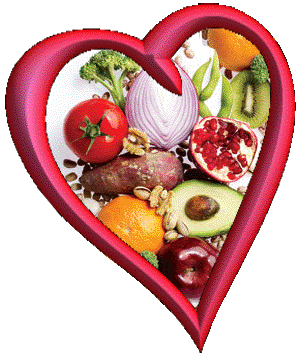 Roasted Turkey Shepherds Pie

Recipe by 

Tony LeDonne

It is import to prepare all of your ingredients before you start to cook. 

Do all of your chopping, grating and pre-measuring,

and you will have a great meal that is easy to make

The ingredients listed for this recipe have been chosen to help

lower the sodium content of your final dish.

This will help you with a heart healthy life style.