Pre-heat oven to 375 degrees f.

Peel the Butternut Squash with a vegetable peeler. Using a large knife, cut off both ends and slice in half. Remove the seeds with a spoon then cut squash into 1 1/2 inch cubes.  Rinse the cauliflower and pat dry. Cut into 2 inch pieces.

Place a large piece of aluminum foil (large enough to fold over to create a top) into a 9 X 13 baking pan. Spray with olive oil spray. Place butternut squash and cauliflower on foil and add 3 cloves of  whole garlic (with skin on). Season with no salt seasoning, a pinch of black pepper and a pinch of sea salt. Pour 2 tablespoons of extra virgin oil over all of the veggies. Use a large wooden spoon and move the veggies around to coat all with the seasoning and oil.

Note: You can also put the veggies in a large bowl, add the seasoning and oil

and use your hands to coat everything then put it all into the baking pan.

Fold over foil to create a large pocket. Place into oven and cook for 30 minutes. Carefully uncover  veggies and cook for 15 minutes more allowing them to roast, creating a caramelized flavor.

Once they are fork tender they are done and it's time to make your mash.

In a food processor, place all of the butternut and cauliflower. Remove the roasted garlic and peel of the skin. Place the garlic into the processor with the butternut and cauliflower. Add unsalted butter, Almond milk and cream cheese. Pulse for 1 minute.  Add the parmigiano,  3 tablespoons of vegetable stock, 1/2 tsp ground black pepper and a pinch of sea salt. Pulse for 1 minute more until you have a smooth mash. (You can add a pinch or two of red pepper flakes for an added kick)

(Note: Add as much vegetable stock as needed if mash is not smooth or too dry.)

The sweetness of Butternut Squash loaded with the benefits of carotenoids which are amazingly beneficial for overall cardiovascular health. The mild flavor of Cauliflower which is an excellent source of Vitamin K, C, folate and a very good source of fiber.

When you combine the two of them with roasted garlic you come up with a wonderful side dish that goes with any meal.

This heart-healthy treat is 223 mg's of sodium giving you a meal you will enjoy and most importantly, Treat Your Heart Right…

Butternut Cauliflower Mash  -  Serving's: 4

Per Serving: - Calories 282; Sodium 223 mg; Fat 18g; Protein 10 g; Carbohydrate 20g;

Cholesterol 35 mg; Dietary fiber 5g

Enjoy,


From Our Unsalted Heart To Yours...
1

- pound
1

- pound
2

- Tbsp
3

- large
1/2      - tsp

4

- ounces
1

- ounce
1 1/2   - ounce

1/4      - cup

3

- Tbsp
1/2      - tsp

1

- pinch
The ingredients listed for this recipe have been chosen

to help lower the sodium content of your final dish.

The UnSalted Heart

Healthy Food with Great Taste

Recipes Designed To Help Lower Your Sodium For Life

A Heart Healthy Life Style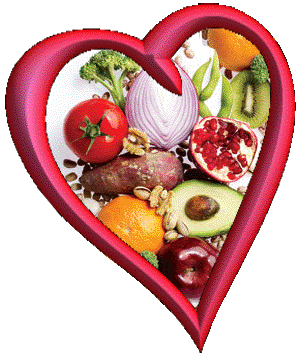 It's important to prepare all of your ingredients before you start to cook.

Do all of your chopping, grating and pre-measuring, and you will have a great meal that is easy to make.

Butternut Squash - cubed

Cauliflower - large chop

Extra Virgin Olive Oil

Cloves of Garlic - whole

No-salt seasoning (Kirkland)

Almond Milk

Unsalted Butter

Cream Cheese - low fat

Parmigiano Reggiano - grated

Vegetable Stock - low sodium

Ground Black Pepper

Sea Salt

Butternut Cauliflower Mash

Recipe by

Tony LeDonne