Pumpkins are a delightful surprise any time of the year. They produce a sweet yet savory flavor that goes well with just about everything. As a main course or as a side dish, pumpkins will give a warmth that will bring pleasure to your meal. Stuffed with Apples, Craisins, a little red onion and brown rice. Add a little cinnamon and kick it up a notch with a small jalapeño pepper and you have a Pumpkin treat that will virtually dance on your taste buds… The average pumpkin with a stuffing starts out at over 450 mg's of sodium and of course some go much higher depending on the recipe. At 189 mg's of sodium you could even enjoy two of these little guys… and not feel guilty. Flavor, Fun and Delicious… 

Pumpkin Stuffed with Apples & Brown Rice

Serving's: 3

Per Serving: - Calories 243; Sodium 189 mg;

Fat 6g; Protein 8g; Carbohydrate 44g;

Cholesterol 0 mg; Dietary fiber 5g

Enjoy,


From Our Unsalted Heart To Yours...
Wash  & dry all of your fruits and vegetables before starting.

Cut the top off of the pumpkins. Use a small knife to cut out the center of the pumpkin. Using a melon baller or a spoon remove the seeds.  Hallow out the inside of the pumpkin with the melon baller. Chop the pumpkin into small pieces.

Chop apple, onion & celery into small pieces. Mince jalapeño pepper (optional).

In a large mixing bowl place: Chopped Pumpkin, Apple, Onion, Celery,Craisins and Jalapeño. Mix all of the ingredients together

then add: Cinnamon, Chili Powder, No-salt Seasoning, Black Pepper and Extra Virgin Olive Oil. Mix to combine all ingredients.

Place a skillet on the stove. Heat to medium then squirt with olive oil spray. Place stuffing mixture into skillet and cook through for 5 minutes while mixing through from time to time. Add cooked brown rice and cook for 5 minutes more.

Pre-heat oven to 350 degrees f.

Sprinkle the inside the pumpkins with no-salt seasoning. In a dutch oven

or oven proof baking dish with a lid, place the pumpkins.

Fill each with stuffing. Place the pumpkin tops on the pumpkins.

Pour vegetable stock into dutch oven and place the lid on top

Put dutch oven into conventional oven. Bake  for one hour.

Note: see Ingredients for good sources of hard to find items.

The ingredients listed for this recipe have been chosen to help lower the sodium content of your final dish.

This will help you with a heart healthy life style.

The UnSalted Heart

Healthy Food with Great Taste

Recipes Designed To Help Lower Your Sodium For Life

A Heart Healthy Life Style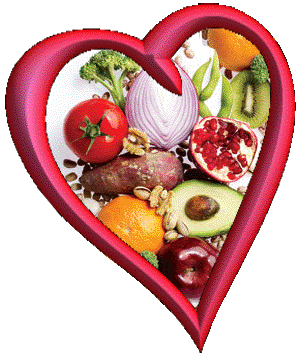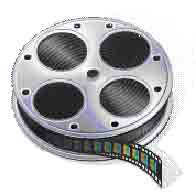 3

  - 10 ounce

Miniature Pumpkins ( Any Color)
1

  - large

     Gala or Granny Smith Apple - chopped
1

  - large

     Celery Stalk - chopped
2

  - ounces

  Red Onion – chopped
1

  - small

    Jalapeño Pepper (optional) - chopped
¼

- cup


Craisins (Cranberry Raisins)
¼

- tsp


Cinnamon
⅛

- tsp


Chili Powder
¼

- tsp


No Salt Seasoning (Kirkland)
⅛

- tsp


Ground Black Pepper
1

  - cup


Vegetable Broth – low sodium
1

  - Tbsp

     Extra Virgin Olive Oil
3

  - squirts

  Olive Oil Spray
½

- cup


Brown Rice - cooked
It's important to prepare all of your ingredients before you start to cook.

Do all of your chopping, grating and pre-measuring, and you will have a great meal that is easy to make.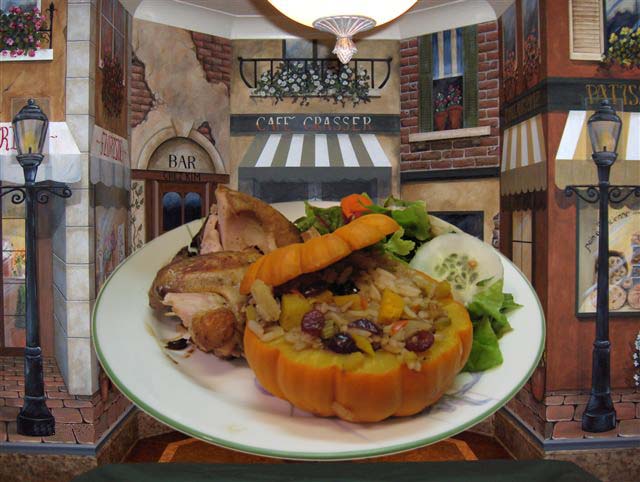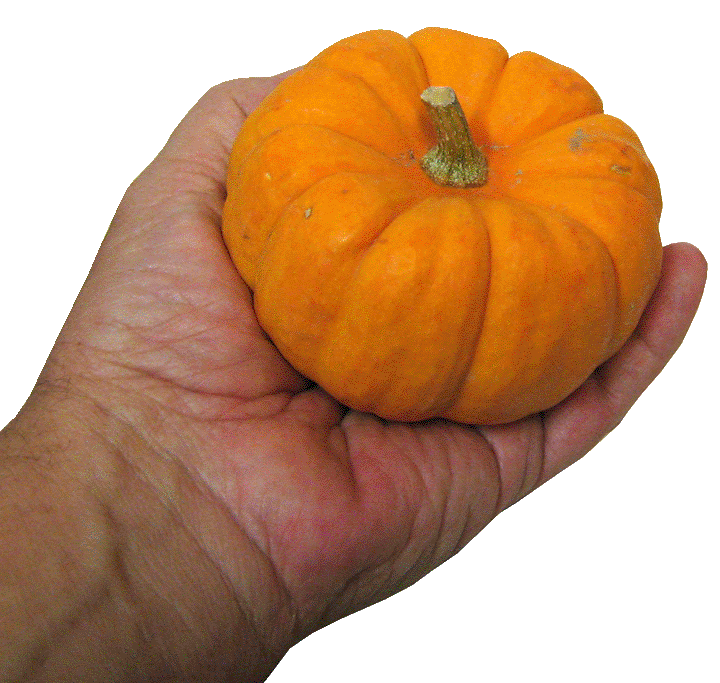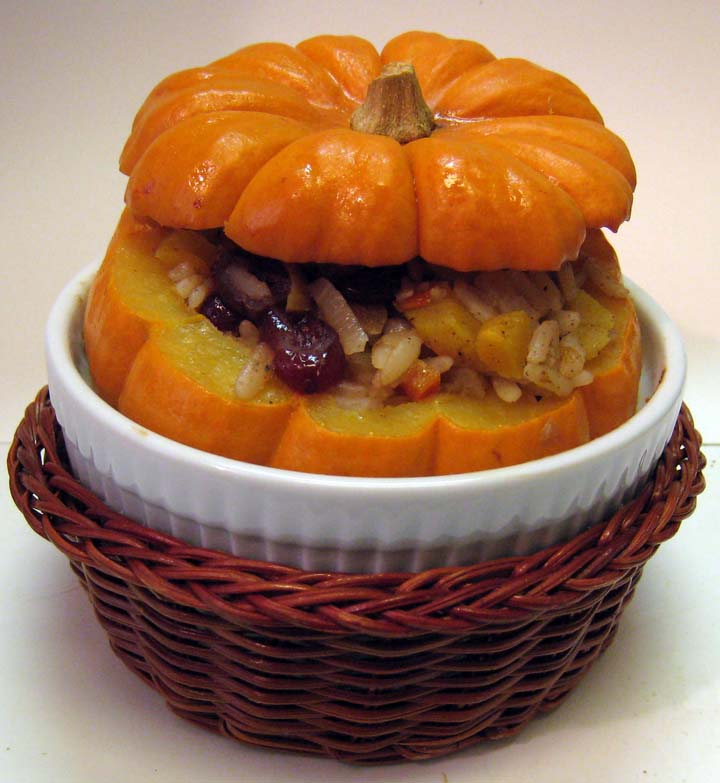 Pumpkin Stuffed with Apples & Brown Rice

Recipe by

Tony LeDonne

Pumpkin Stuffed with Apples & Brown Rice

Click the movie reel to view or download

(Power Point Presentation)

A step by step cooking presentation.