Lemon & Lime make this chicken on the grill taste mighty fine. Absolutely the finest marinate a chicken breast could meet. With very little effort you will mix up a lemon lime marinate that will infuse flavors into the chicken for the ultimate grill' n. Use your BBQ for grill' n or your oven for baking. The end result will be a juicy tender chicken breast that will give you a fantastic meal.

Nutritional Facts Per Serving  -  Serving's: 6

Calories 386; Sodium 347 mg; Fat 18g;

Protein 38 g; Carbohydrate 17g;

Cholesterol 104 mg; Dietary fiber- trace 

Enjoy,


From Our Unsalted Heart To Yours...
Healthy Recipes with Great Taste

Designed To Help Lower Your Sodium For Life

A Heart Healthy Life Style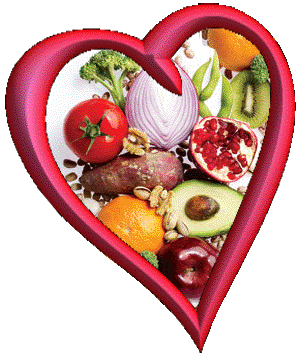 Prepare Mama Carol's Grill'n Rub and set aside. 

In a large glass bowl, mix the apple cider vinegar, mustard, garlic,

ginger root, lime juice, lemon juice, brown sugar, Mama's Grill'n,

sea salt, and pepper. Blend together then whisk in the olive oil.

Pour the mixture into a large plastic freezer bag then place chicken

in to the bag. Move the chicken breast around to make sure they are

all well coated with the marinate.

Put the bag with the chicken into a bowl or pan into the refrigerator

for 8 hours.(or overnight).

      Note: you can place the bag with the chicken into a large bowl

             or pan before placing into the frig to prevent any leakage.

Pre-heat your grill. One side very hot. The second side medium low.

Remove chicken from marinate. Place marinate into a small sauce pan.

Simmer for 5 minutes. Use simmered marinate for a glaze at the end of cooking on the grill. Use a sauce at serving time.

                    (DO NOT use raw marinate as it contains raw chicken juices. It MUST BE COOKED before using...)

Place chicken on the prepared grill and sear on all sides, (about 2 minutes per side). Move chicken over to the low heat side of grill and cook 25 to 30 minutes. Turn chicken once 1/2 way through grill' n.

When chicken gets to 155 degrees on your thermometer, using a brush, glaze both sides of breast. Continue to cook till you reach 165 degrees.  Chicken will be done at 165 degrees. Glaze one more time just before taking off the grill.

Allow chicken to sit for 5 minutes before cutting or serving.

Place extra marinade sauce onto chicken before serving.

1 tsp: Thyme, Cayenne Pepper, Black Pepper

1 Tbsp:  Cumin, Smoked Paprika,

Granulated Garlic, Granulated Onion, Chili Powder, Brown Sugar, Dry Mustard,

No-Salt Seasoning (Kirkland)

In a small bowl, mix all ingredients till well blended.

You can also use a coffee / spice grinder to make a better balanced rub. 

Sprinkle onto your fix'ns.

For best results let stand for a minimum of 1/2 hour or up to over night in the refrigerator.

Apple Cider Vinegar

Whole Grain Dijon Mustard

Garlic - minced

Ginger Root - minced

Lime Juice

Lemon -  (Juiced)

Brown Sugar

Sea Salt

Mama's Grill'n Rub

Ground Black Pepper

Extra Virgin Olive Oil

Boneless Chicken Breast - skin removed

cup

Tbsp

cloves

tsp

Lime

small

cup

tsp

Tbsp

tsp

Tbsp

6 - ounce

Lemon Lime Grilled Chicken Breast

Recipe by 

Tony LeDonne

The ingredients listed for this recipe have been chosen

to help lower the sodium content of your final dish.

This will help you with a heart healthy life style.