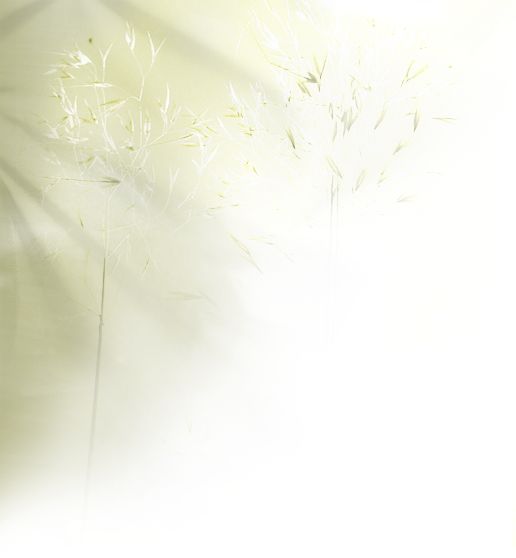 Make your favorite Meatball. Combine it with a good Lasagna. Make your own sauce and you have the makings of a Pasta dish that will excite and tantalize your taste buds. I  created this recipe using my Meatballs with a twist. You can use your favorite meatball that you love to eat, low in sodium of course. The end result will be a Meatball Roll-up that will be easy to make and a combination of flavors you will want over and over again…

Meatball Roll-Up  -  Serving's: 12

Per Serving: - Calories 298; Sodium 209mg; 

Fat 12g; Protein 17 g; Carbohydrate 31 g; 

Cholesterol 47 mg; Dietary fiber 5g

Enjoy, 


From Our Unsalted Heart To Yours...
12  medium

12  pieces

1    lb

1    ounce

1    large

1   ounce

4    ounce

1    28 oz can

1    6 oz can

2    med

4    cloves

2    Tbsp

⅛   tsp

½   tsp

¼   tsp

¼   tsp

2    Tbsp

Preparing Your Ingredients

It's important to prepare all of your ingredients before you start to cook. Do all of your chopping, grating and pre-measuring, and you will have a great meal that is easy to make. 

The ingredients listed for this recipe have been chosen to help 

lower the sodium content of your final dish. 

This will help you with a heart healthy life style.


 Healthy Food with Great Taste

Recipes Designed To Help Lower Your Sodium For Life

A Heart Healthy Life Style

Meatball Roll-Up

Recipe by  

Tony LeDonne

Prepare Your Tomato Sauce


Chop Onion, Mince Garlic, Chop Parsley. 
Place large skillet or gravy pot on the stove. Add: extra virgin olive oil  & red pepper flakes. Slowly heat skillet to medium low then add chopped onions & ¼ tsp no salt seasoning. Cook for 8 minutes. Add: minced garlic and cook for 1 minute more.

Add tomato paste and mix in with garlic and onions. Add parsley and mix. Add crushed tomatoes, mix and simmer for 10 minutes. Add sea salt & pepper. Simmer for 10 minutes more.

Sauce will be thick enough and ready when you can drag a spatula through it and leave a separation.

Prepare Your Cheese


In a large mixing bowl, add: ricotta cheese, parmesan cheese, parsley, garlic powder, red pepper flakes, cream cheese and egg or egg sub. Mix all ingredients together until will blended. Set aside till needed.
Cooking Lasagna Noodles


Place a large pot on the stove and add 4 quarts of water. Bring to a rapid boil then add lasagna noodles one at a time.
Bring water back to a boil and cook for 12 minutes or as directed on lasagna package.

Note:Your pasta package will have a cooking time on it. Each brand of pasta will be different, so it is important to follow the directions on the package.

When the noodles are cooked, place the pot under cold running water to replace the hot water allowing the cooking process to stop (do not drain). Leave the noodles in the cold water and set aside till needed.

Pre-heat oven to 350 degrees f.

It's Roll-Up Time


Place a meatball on a plate and using a fork, smash down the ball into pieces. (
Papa's recipe for Meatballs with a twist
)
Remove one noodle from the pot and using your fingers remove as much water as possible. They will still be damp, and that's ok.

Lay lasagna noodle on a flat surface. Spread 2 tablespoons of mixed cheese on noodle then lay meatball pieces on top of cheese.

Roll the filled noodle. Starting at one end, roll loosely toward the opposite side keeping the mix inside the noodle while rolling, but not to tightly as you will force the cheese and meatball mixture out.

In a 7"x 11"baking dish (any baking dish close to this size will work).

Place a spoonful of tomato sauce in the bottom and spread it to cover.

Place your roll-ups in the dish as you complete them.

Lay them side by side in your dish

Cover the roll-ups completely with tomato sauce

Place aluminum foil over baking dish and place into the oven.

Bake for 30 minutes. Remove foil

Sprinkle Mozzarella cheese on top of roll-ups and bake for 15 minutes more.

Remove from oven. Allow the Roll-up to rest for 10 minutes before serving

Meatballs (Meatballs with a twist)

Lasagna Noodles - (Whole Wheat)

Ricotta Cheese - (part skim milk)

Parmigiano Reggiano Cheese – grated

Egg (or 1/4 cup egg substitute)

Mozzarella Cheese - (part skim milk)

Cream Cheese - (Fat Free)

Crushed Tomatoes - No salt added

Tomato Paste - No salt added

Shallots - chopped

Garlic – minced

Fresh Parsley or 1Tbsp dried Parsley

Red Pepper Flakes

No Salt Seasoning – (Kirkland)

Ground Black Pepper

Sea Salt

Extra Virgin Olive Oil

Meatball Roll-Up

Click the movie reel to view or download 

(Power Point Presentation)

A step by step cooking presentation.