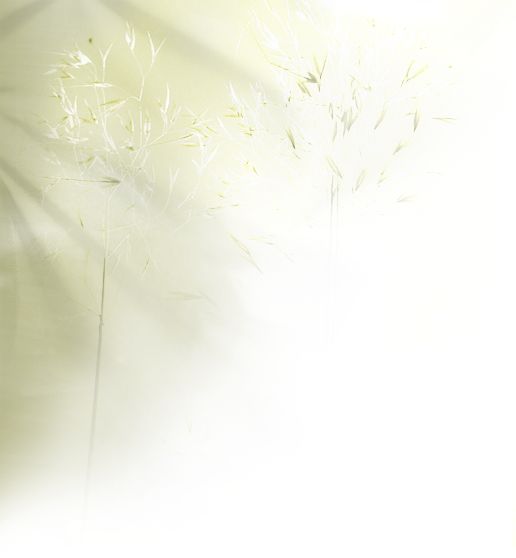 1 tsp: Thyme, Cayenne Pepper, Black Pepper

1 Tbsp:  Cumin, Smoked Paprika, 

Granulated Garlic, Granulated Onion, Chili Powder, Brown Sugar, Dry Mustard, 

No-Salt Seasoning (Kirkland)

In a small bowl, 

mix all ingredients till well blended. 

You can also use a coffee / spice grinder to make a better balanced rub.  

Sprinkle onto your fix'ns. 

And save the rest for next time


Meatless Mondays will never be the same with this absolutely delicious Meal. Cauliflower like you've never had it before. Steak, Onions and Mushrooms with a twist. So simple to make that you wont believe how quick it's on the table.The cauliflower steak is tender and meaty. The cauliflower puree is soft, silky and unbelievably good. Saute up an onion and Crimini mushrooms and you have a meal that is so low in sodium that you wont believe how good and just down right fantastic it is.

Cauliflower Steak & Puree  -  Serving's: 2

Per Serving: - Calories 230; Sodium 114 mg; Sat Fat 1g; Protein 7 g; Carbohydrate 14g; 

Cholesterol 0 mg; Dietary fiber 4g

Cauliflower Steak & Puree

Click the movie reel to view or download 

(Power Point Presentation)

A step by step cooking presentation.

Enjoy, 


From Our Unsalted Heart To Yours...
The ingredients listed for this recipe have been chosen 

to help lower the sodium content of your final dish. 


The UnSalted Heart

 Healthy Food with Great Taste

Recipes Designed To Help Lower Your Sodium For Life

A Heart Healthy Life Style

It's important to prepare all of your ingredients before you start to cook. 

Do all of your chopping, grating and pre-measuring, and you will have a great meal that is easy to make.

Cauliflower Head

Vanilla Almond Milk

Onion - sliced

Garlic - 3 whole cloves & 3 minced

Crimini Mushrooms - sliced

Coconut Oil

Mama C's Grill'n Rub

Nutmeg (freshly ground)

Sea Salt

Ground Black Pepper

Cauliflower Steak & Puree

with Saute Onions & Mushrooms

Recipe by

Tony LeDonne

1 1/2 lb

cup

med.

cloves

large

Tbsp

tsp

pinch

pinch

tsp

Prepare Mama C's Grill'n Rub

Mix all ingredients in a bowl to blend. Set aside till needed.

Pre-heat oven to 350 degrees F.

Remove green bottom leaf from under side of cauliflower. Use a knife to cut around center of stem removing the core.

Using a sharp heavy knife, 

Start at the top center of the cauliflower head. 

Cut two 1– inch thick slices, cutting through 

the stem end. Set cauliflower steaks aside.

Cut the remaining cauliflower into small even pieces.                (about 3 cups of cauliflower)

In a medium saucepan, combine almond milk, cauliflower pieces, and enough water to cover. 

Add 3 whole garlic cloves, 1 pinch of ground nutmeg, 1/4 tsp ground black pepper and 1/8 tsp sea salt into the pot.

Bring to a boil and cook until cauliflower florets are very tender, about 12 minutes.

Place cooked cauliflower into food processor along with ¼ cup of the cooking liquid. 

Strain and reserve 1 cup liquid from pot. Set aside till needed. Process until very smooth. 

About 2 minutes. Just until it's thick and creamy. 

(Add a little of the reserve liquid if puree is to thick.) 

Transfer back to pot and keep warm till needed.

Using a chefs knife or mandolin, Slice onions 1/8 inch thin and Mince 3 garlic cloves. Slice mushrooms ¼ inch thick.

Place a large cast iron or oven proof skillet on the stove and heat 1 tbsp coconut oil over medium-low heat.

Place onions in skillet and cook for 15 minutes, stirring occasionally. Add chopped garlic and cook for 2 minutes more.

Place mushrooms in skillet and sprinkle with ½ tsp Grill'n rub. Cook for an additional 10 minutes. Until tender.

Remove onions and mushrooms from skillet onto a plate and cover till needed.

Using the same cast iron skillet. Heat 1 tbsp coconut oil over medium-high heat and 

Brush cauliflower steaks with additional coconut oil. Sprinkle with Mama's Grill'n Rub 

and a little black pepper.

Place cauliflower steaks into skillet and cook until golden brown on each side. 

(About 2 minutes per side)

Place skillet into your pre-heated oven and bake cauliflower steaks until tender. 

About 10 to 12 minutes. Remove from oven. 

Rewarm cauliflower puree over medium heat. Plate steaks and puree, onions and mushrooms to serve.